Activating "Snooze" on Campaigns Follow
This functionality will prevent your potential clients from receiving follow-up text/emails outside of normal business hours. As a suggestion, we deliver Law Ruler to you with the initial Welcome autoresponder with Snooze IGNORED, but all other drip marketing campaigns have Snooze ON.
For example, if a lead filled out a contact form on your website at 3AM they will continue to receive follow-up nurturing texts/emails from Law Ruler at that same time, unless you activate the Snooze setting.
To activate Snooze you need to go to the "settings" page: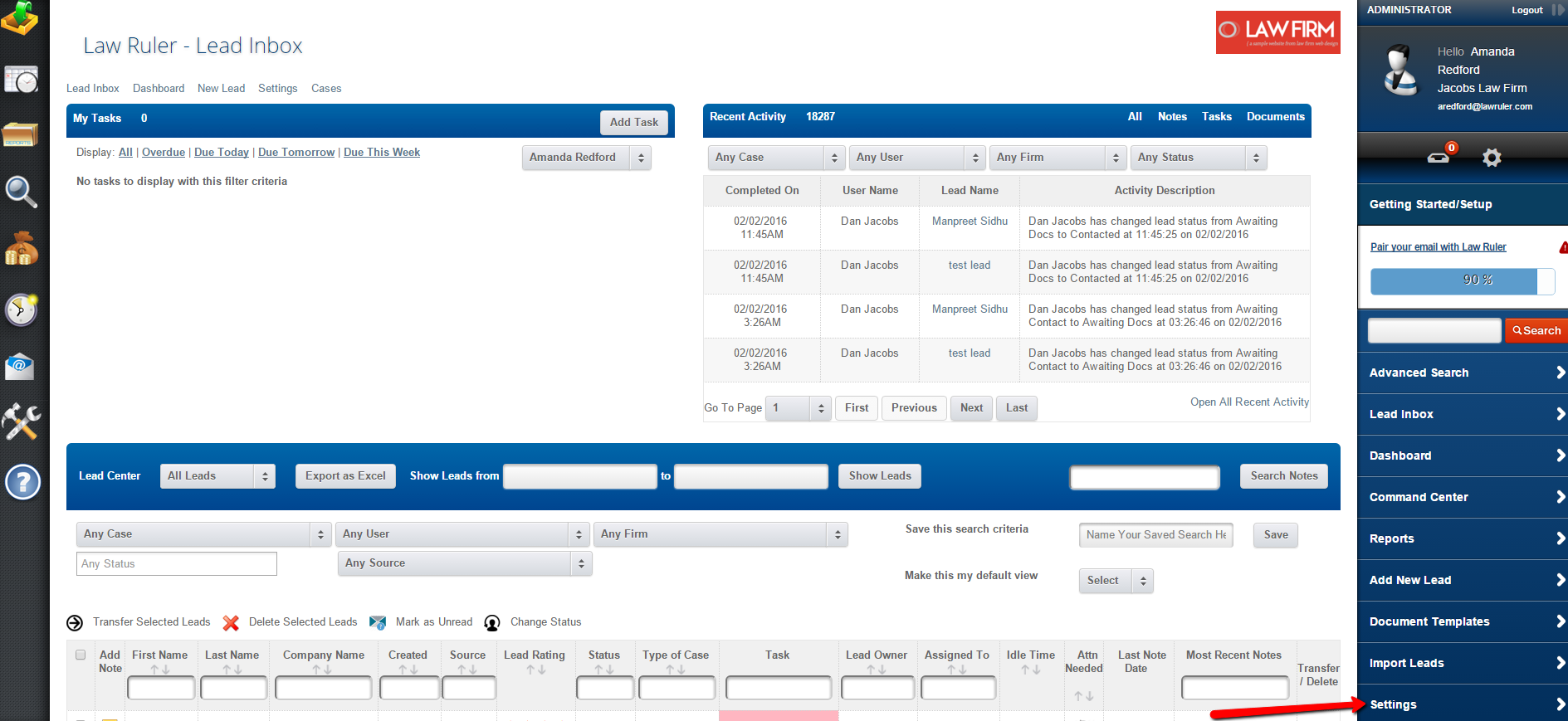 Once you are in the "settings" menu click on "Global Settings & Notifications"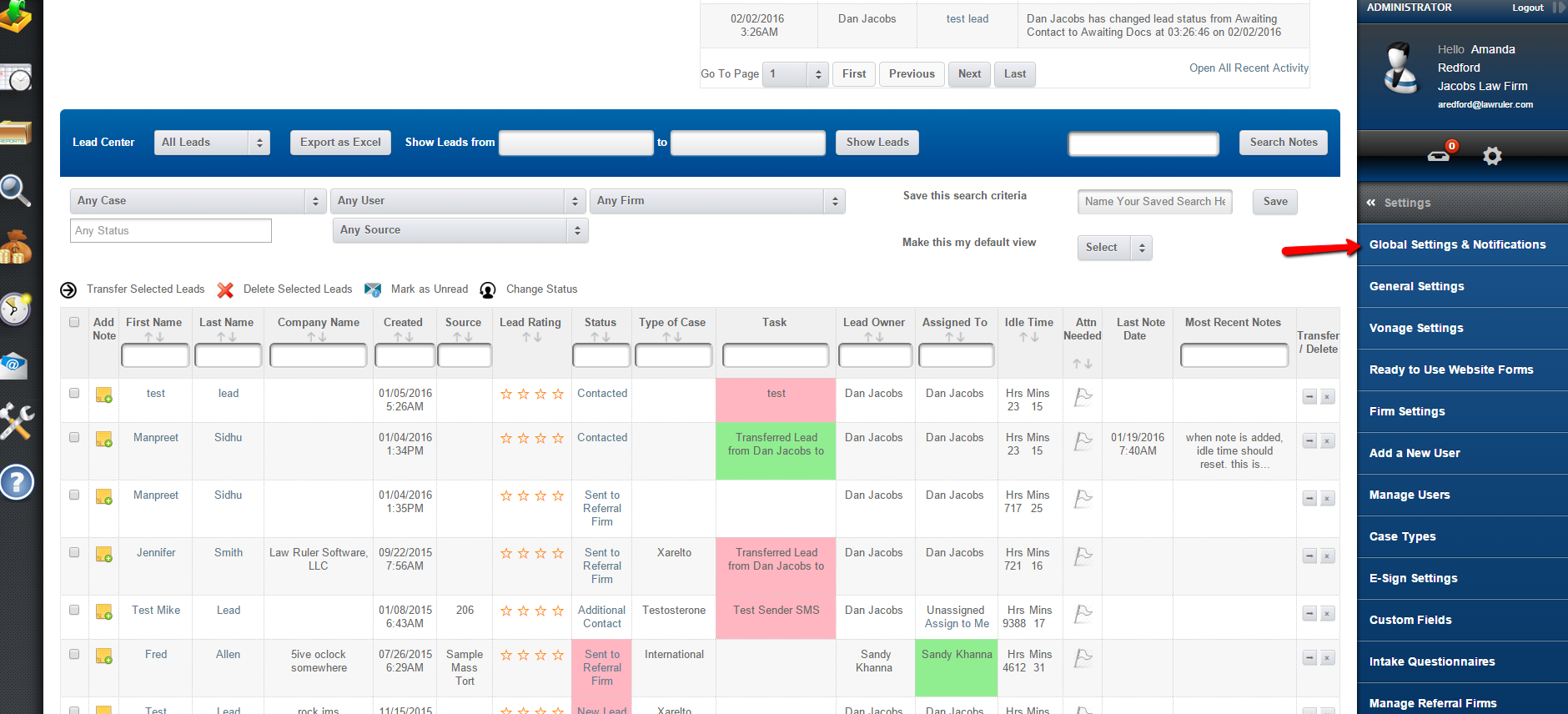 You will see "Snooze Campaign Settings"

Select the "Campaign Start Time" and the "Campaign End Time"
Be sure to have a check mark in the box next to "Active Snooze Campaign"
Click "Save"
Now your snooze settings will be active.
TIP: We suggest that you "ignore snooze" for the Initial Welcome Email Campaign since if a lead is looking for information in the middle of the night, they do get the initial contact SMS Text/Email to make your firm like superglue. This can be configured by ticking the "Ignore Snooze" box in the Command Center screen as shown below