Setting Up and Managing Referrals, Referral Firms & Providers Follow
Managing Referral Firms & Providers is a critical part of any intake program, at any law firm, whether your firm has a single referral firm or hundreds of them. Law Ruler Software allows you to manage your referral firms in an easy and intuitive way by setting them up in the "Referral Firms" management screen, and then your staff can choose them from a dropdown box inside each lead record and they are ready to go. Referral firms can be setup to either receive a Flat Fee or a Referral Firm Percentage (%) Fee.
Let's start by going to the Referral Firms management screen. Click on the "Settings" blue menu as shown below, and select "Manage Referral Firms."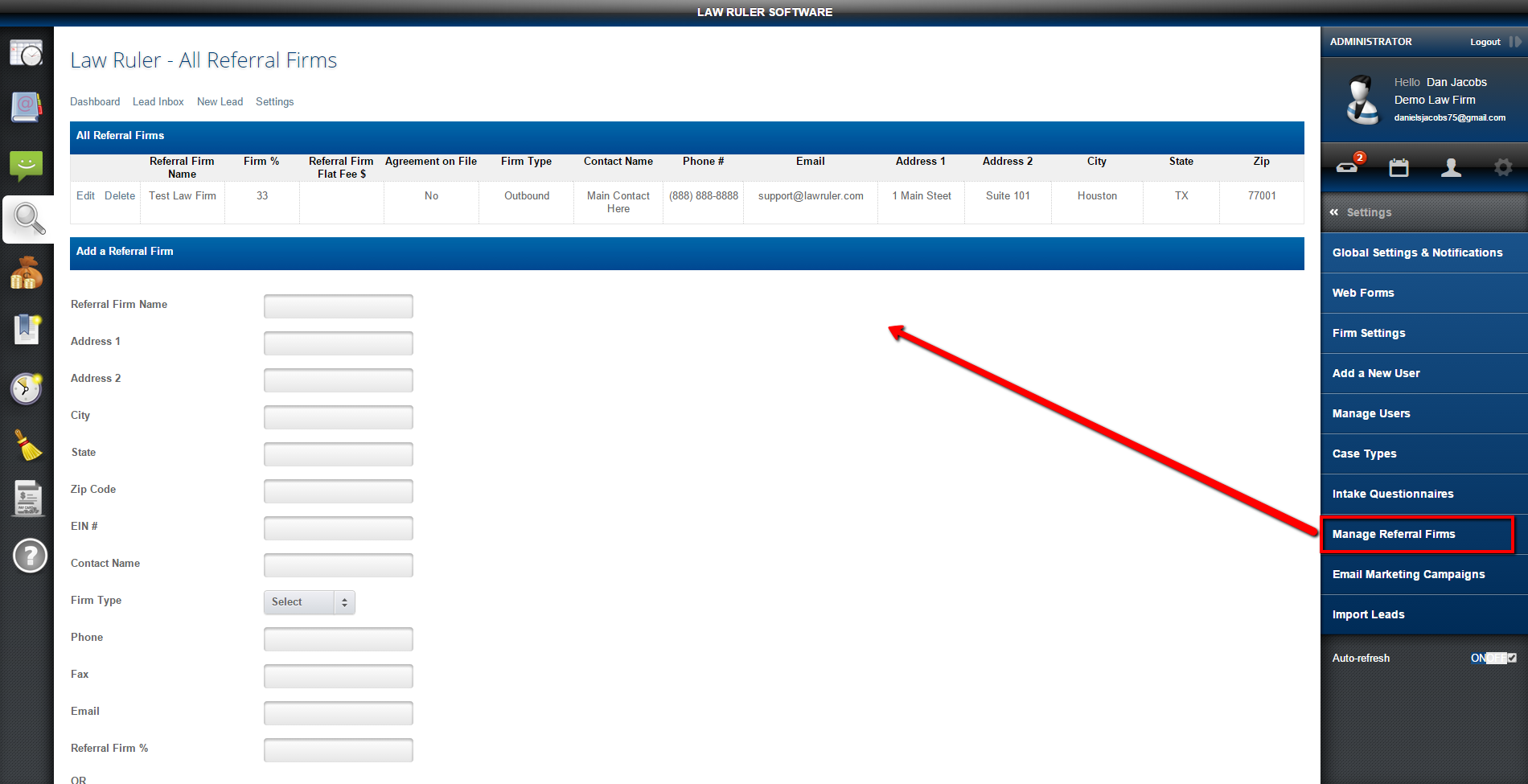 Fill in all of the required fields to create your first Referral Firm, and press "Save" at the bottom of the screen.
Please Note: If you do not create any referral firms, then you will not be able to use this feature in Law Ruler Software, and all leads will be credited to your firm only. This is not recommended if you receive Inbound Referrals, or send Outbound Referrals to other firms, since it will not allow you to use this powerful Lead Tracking feature or the Referral Reporting feature built into Law Ruler.
If you would like to "Edit" or "Delete" a Referral Firm, then click on the "Edit" or "Delete" links next to the firms name in the grid at the top of the screen.
Please Note: You will not be able to Delete Referral Firms that have existing data on them. Please contact Law Ruler Support if you need to do this: support@lawruler.com.
Managing Referral Firms is a system administrator or firm owner restricted user right and it is not recommended that you allow your everyday user access to this screen in the Settings menu.
After you have setup at least 1 Referral Firm, your firm's users will be able to choose them from the "Referral Firm" dropdown box when creating or editing a Lead, as shown below in the "Add a New Lead" screen.
Please Note: Law Ruler Software will recognize the Referral % or Referral Flat Fee that you setup in the Referral Firm Settings screen, and will not allow users to change this important information unless you give a user access to "Override Referral Fees."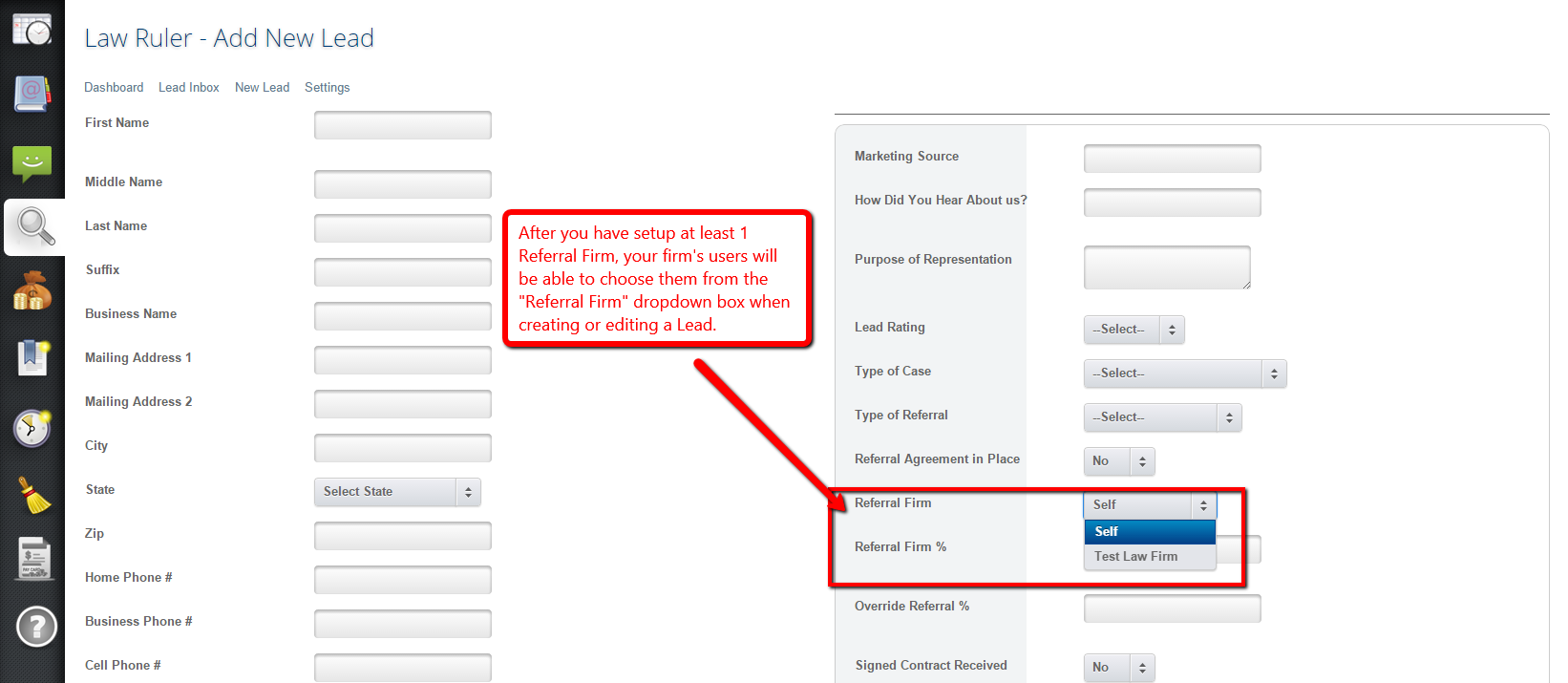 The "Referral Firm %" is automatically inserted when the firm is selected: