The New HelloSign E-Sign Template Editor - February 2020 Follow
Our integration partner, HelloSign aka "Hello Sign" has released a new version of their E-Sign Template Editor, effective February 2020. If you have any questions related to their feature change, then please review the HelloSign support thread below which has been copied to the Law Ruler Support Forum for your convenience.
https://faq.hellosign.com/hc/en-us/articles/360033543132-The-New-HelloSign-Editor
The New Editor Experience from HelloSign ensures preparing documents for signature is an intuitive and delightful experience. With the new editor, you will spend less time preparing documents so you can get your most important documents signed faster.
Within the editor users are able to use different types of signer fields: text boxes, checkboxes, initial fields, dropdown menus**, radio buttons**, sign date and signature. Below we'll navigate through the editor.
To place any signer field on a document simply click on any of the choices in the fields section to the lefthand side of the editor. Once the field has been selected click on the document where the field needs to be placed. Dragging the field once it's been placed is also an option to adjust exactly where it needs to be.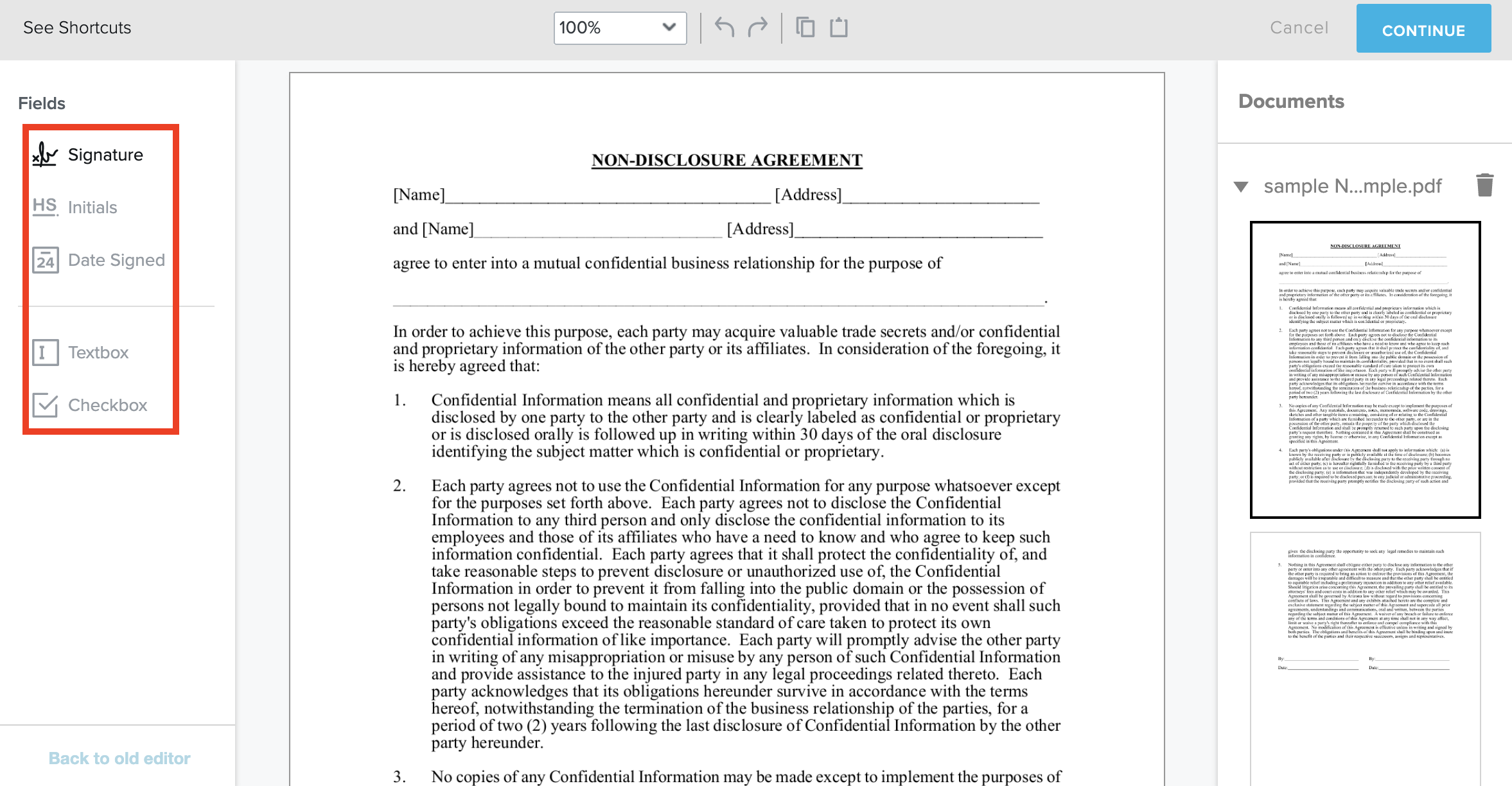 Once the field is in the proper place users can then select who they'd like to assign the field to, what font you'd like to select for the field, if a written field, font size and if you'd like to add a label to the field from the menu which populates on the righthand side of the editor. Adding a label allows you to enter in a word or phrase to let signers know what needs to go in the text box.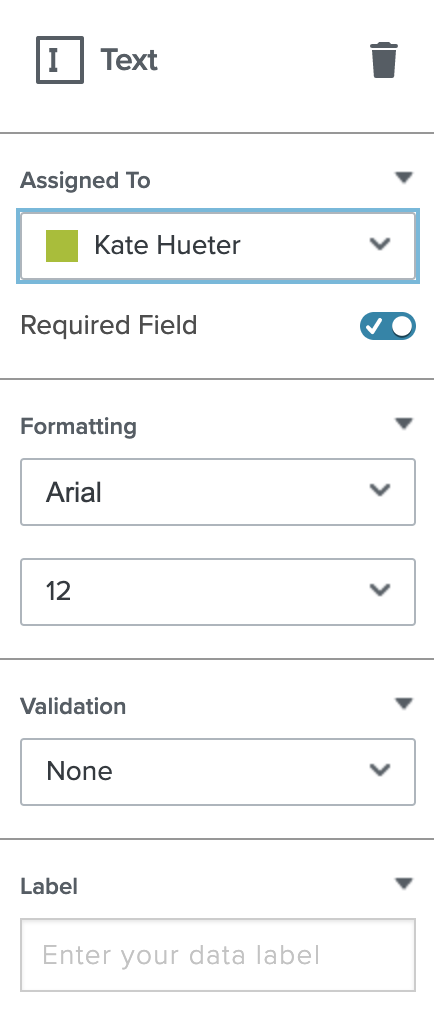 As you move through the editing process you're able to see a thumbnail view of all the pages within your request on the righthand side menu.

When editing is completed click on continue in the upper righthand corner.