*** For Law Firm Clients *** How to Use and Sign Electronic Signature Documents from Dropbox Sign Follow
*** This article is for law firm clients to show them how to use electronic signature ***

Please review this process to access the HelloSign e-sign template builder: https://www.youtube.com/watch?v=CNRmssm314k
For Reference, the original support article has been modified but is available on the HelloSign Support Forum: https://faq.hellosign.com/hc/en-us/articles/215343088-Signing-a-HelloSign-document
To sign a document that you received through HelloSign:
1. The signing experience starts with an email from HelloSign informing you of a signature request.
Select "Get Started" in the blue box.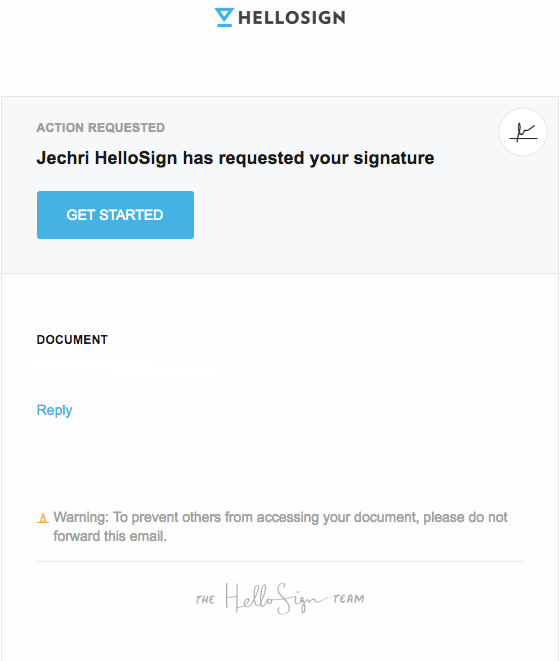 2. A new window will open with the document you need to sign.
Select "Get Started" in the blue box.
3. After getting started, a green box will indicate where your signature is required. If other actions are required (i.e. initials or checkbox), you will be prompted with the appropriate action and a green box.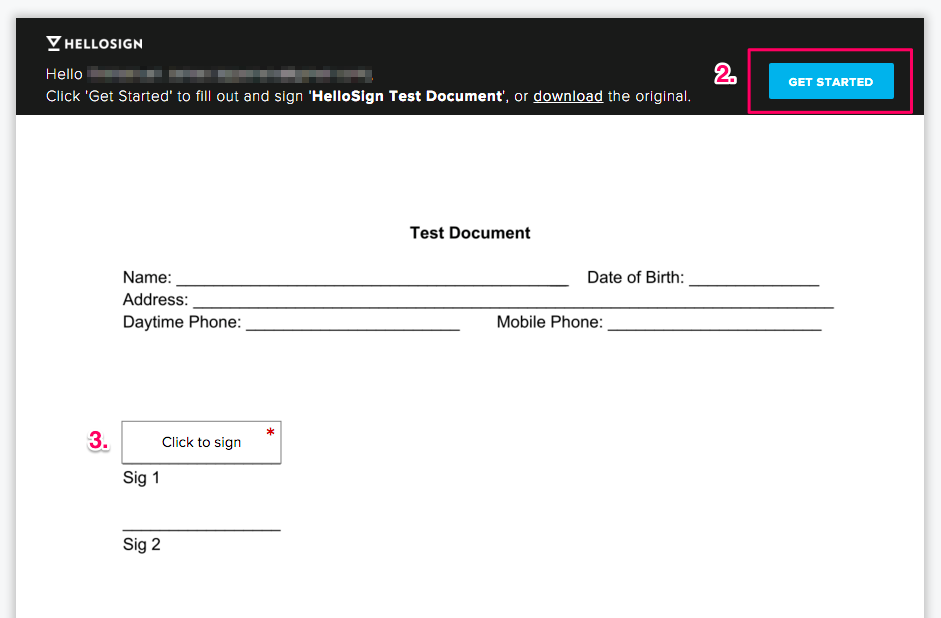 4. Once you've completed all of your action items, you'll be prompted, to click "Continue" in a blue box at the top right.
⚠️ This is a required step. You must agree to the terms of the agreement and make it a legally binding agreement. Otherwise, the signing process will not be completed and your document is not signed.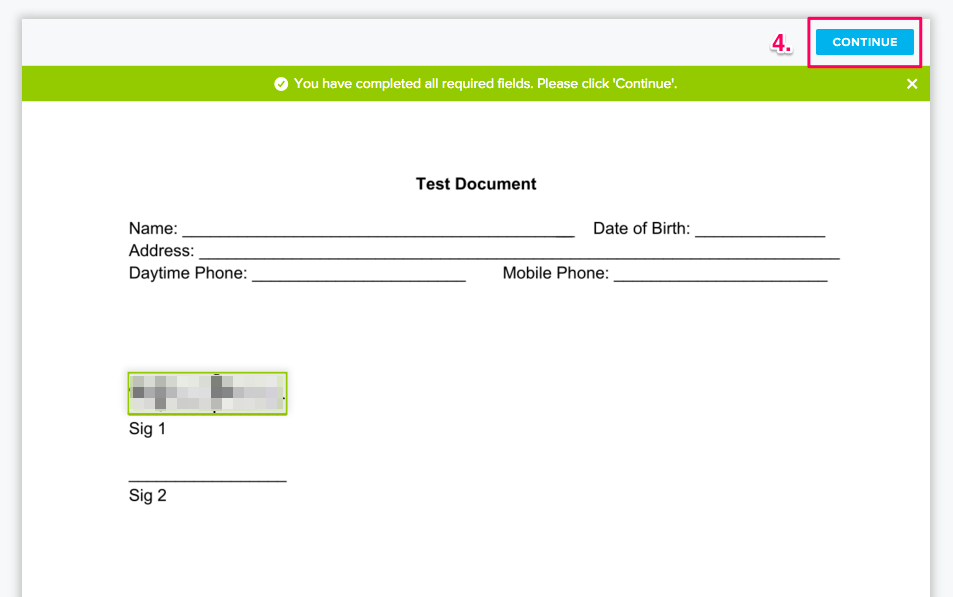 5. On the next screen, you will have to confirm that you "Agree" to e-sign the document. After you agree to the terms, your portion of the document will be complete and you will be directed to a final page that confirms that the e-sign process is completed. If you do not see this screen, then you are not finished.
⚠️ This is a required step.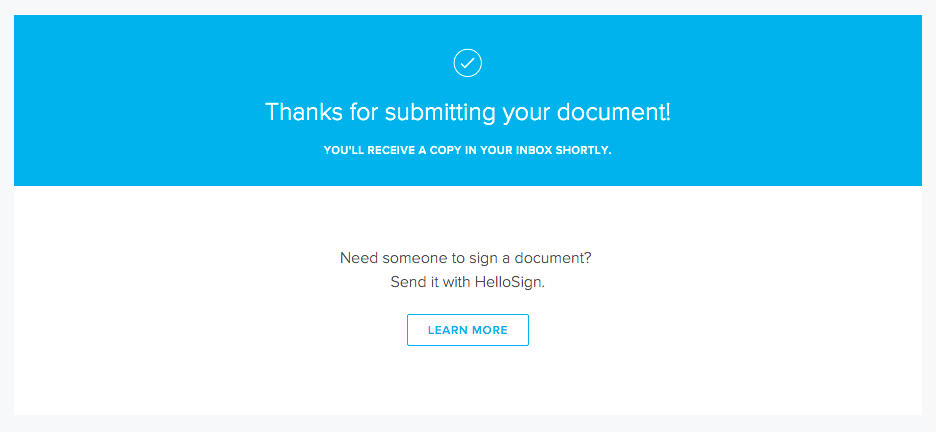 You do not need a HelloSign account in order to access the document or complete a signature request. A PDF copy will be emailed to you unless the sender has requested for this option to be removed.
Once you sign the document, HelloSign will email the executed version to you (and the sender) and give you the option of creating a password to access the document on HelloSign if you choose. Creating a password is completely optional!