How to Clear Local Storage in Google Chrome Follow
To clear out Local Storage, please perform the following steps:
1. Press F12 from inside of Google Chrome while logged into the Law Ruler system.
This will bring up the Chrome Developer Tools screen.
2. Then, select: Applications > Clear Storage > Clear Site Data
https://www.screencast.com/t/ghv9ZiUmX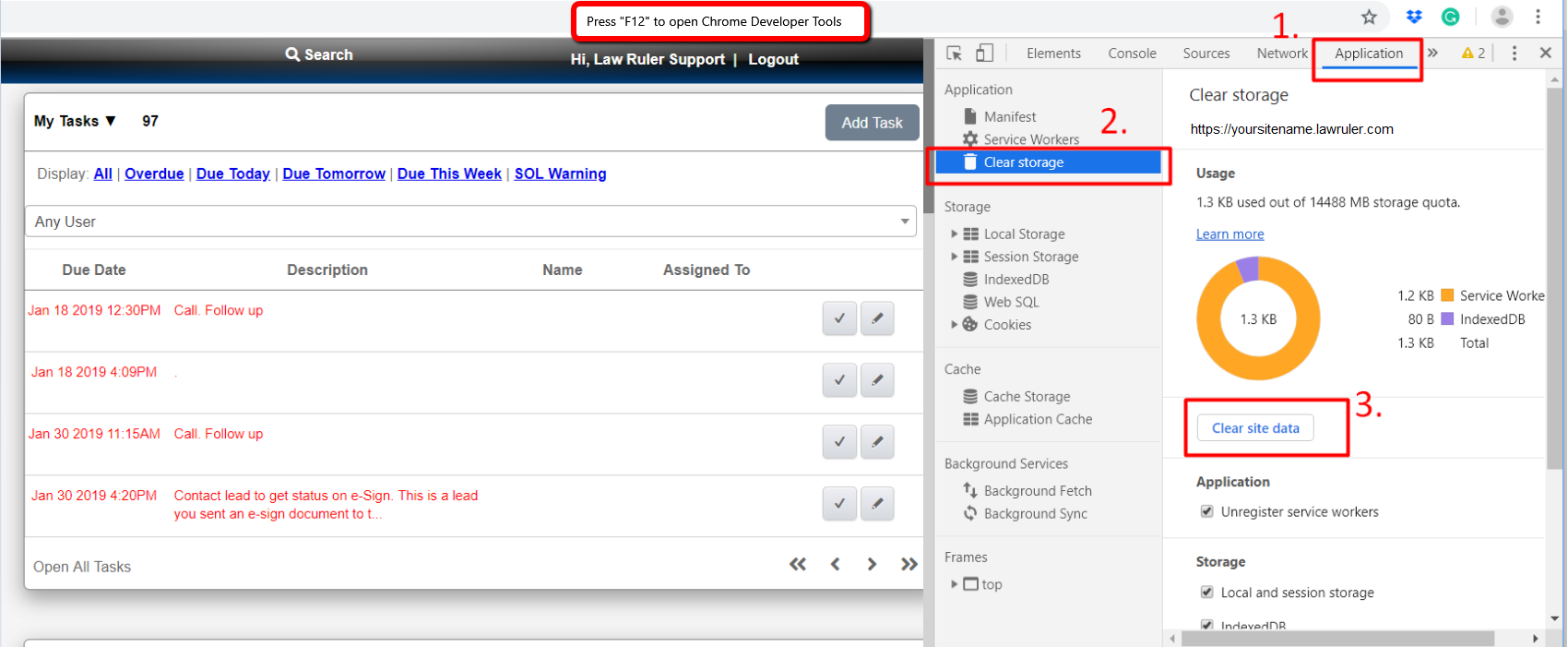 3. Then, close Chrome Developer Tools.
4. After the requested changes are made, then you must restart the Google Chrome browser entirely (all your open tabs) and then restart it.
Thank you very much! If we may assist with anything else, then please let us know!
-Law Ruler Support Team