Call Report and Agent Metrics Report Follow
If your firm utilizes Law Ruler's Smart Dialer (the built-in softphone, also known as the dialer) it's important to be able to report on the calls that are being made, as well as which agents are making those calls. Using Law Ruler's reports, your firm will be able to report on all calls made, listen to recordings, and see which agents are performing the best.

Call Report
Cell Center Agent Metrics Report
Call Report
The Call Report is recommended when you are trying to see all calls that have been received or made. This report allows you to see the corresponding case types, call outcomes, statuses, and recordings for all calls.
Using the blue menu on the left-hand side of the screen, click on "Reports" to get started.
Only users with the Reports user permission will have access to this screen.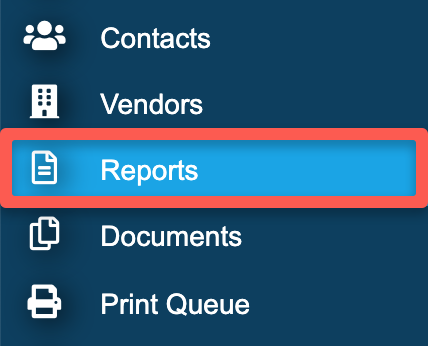 Navigate to the "Call Report" page.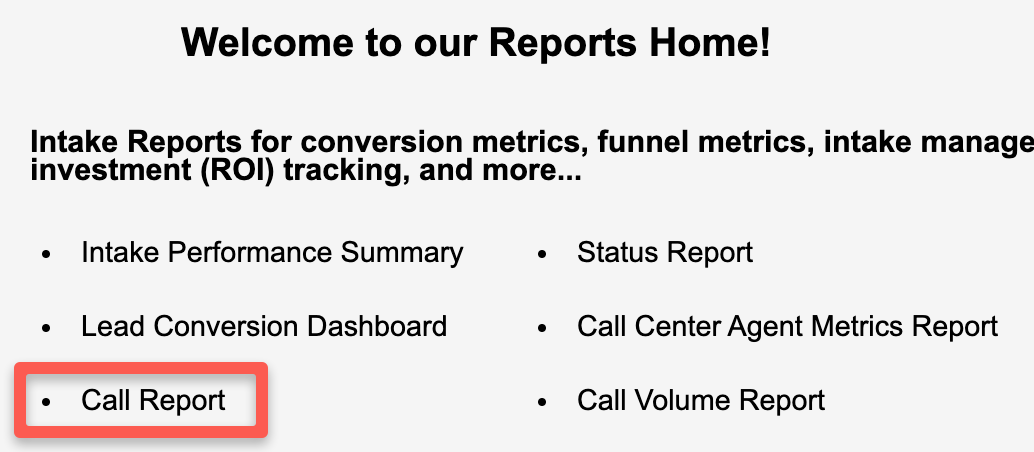 At the top of the page, you will be able to apply a date range to the report as well as any of the available filters. You can further narrow down the results of the report by choosing an option from the Call Direction dropdown. If inbound calls are sourced from a website that has DNI installed, you will also be able to search by keywords or landing page/website. Once you've applied a date range and filters, click on the "Run Report" button.





The graph that is shown will be updated to display the data represented by the date range and filters applied. Beneath the graph, you will see a list of the calls with details regarding each call. You can use the button under the Play column to listen to the recording of any call (if it's available).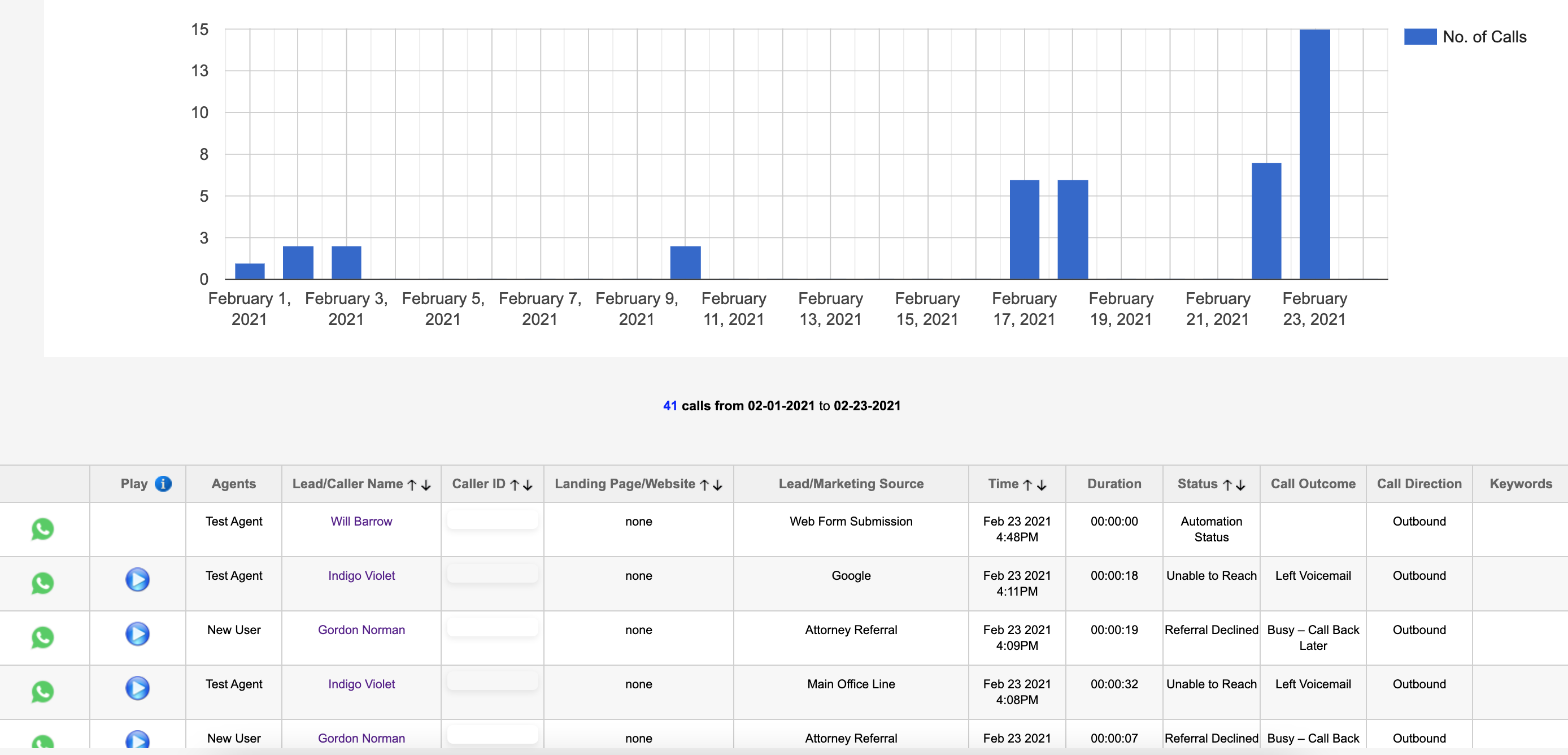 To download the report, you will have a couple of options. The "Export as Excel" button will download the report in a spreadsheet format, whereas the "Export as PDF" button will download the report as a PDF file.





If you would like to schedule this report so that it is automatically delivered, click on the "Schedule Report" button. In the small pop-up that appears, you will be able to give the report a name, select the delivery frequency, the time of day when the report should be delivered, and enter the email addresses of any individuals who should receive this report. Lastly, click the "Save" button to schedule the report.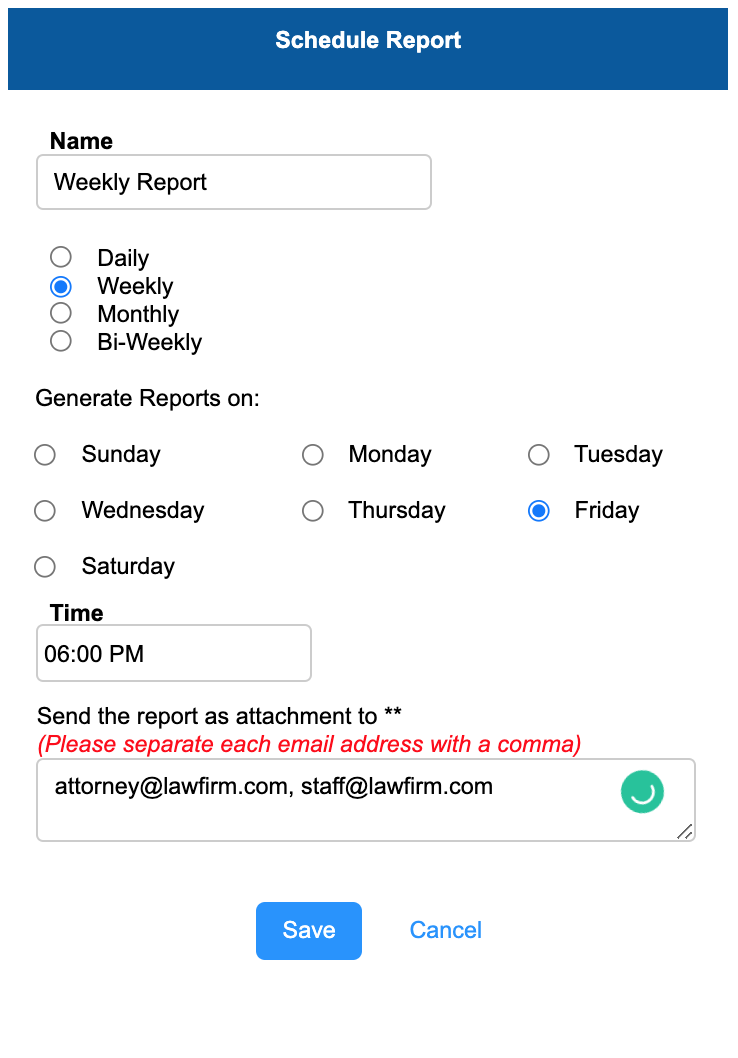 Call Center Agent Metrics Report
This report is recommended to track the productivity of your agents and to see which agents are performing the best.
To get started, navigate to "Reports" using the blue menu on the left.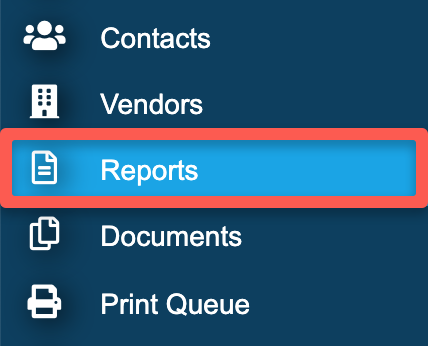 Navigate to the "Call Center Agent Metrics Report" page.

At the top of the page, you will be able to apply a date range filter as well as an agent filter to view the metrics for specific agents.
When you are ready to apply your filters, click "Apply".

The report will display different individual metrics for each agent, as well as total metrics across all agents.


💡 Please note, this report will only display users that have the Call Center Agent permission. To learn more about user permissions in Law Ruler, click here.
This report can also be exported to as an excel spreadsheet by clicking the "Export" button.
Support/Assistance
If you need further assistance with your Law Ruler system, then please contact Law Ruler Support.
🤗 Thank you very much for choosing Law Ruler!