How to Restore a Deleted Lead/Case Record Follow
If you are searching for a record and cannot find it in the Inbox, it is likely that the record may have been deleted. This article is here to guide you on how to search for deleted leads/cases inside of the Inbox and undelete them.
Select the drop-down next to the "Inbox" label in the upper right-hand corner of the inbox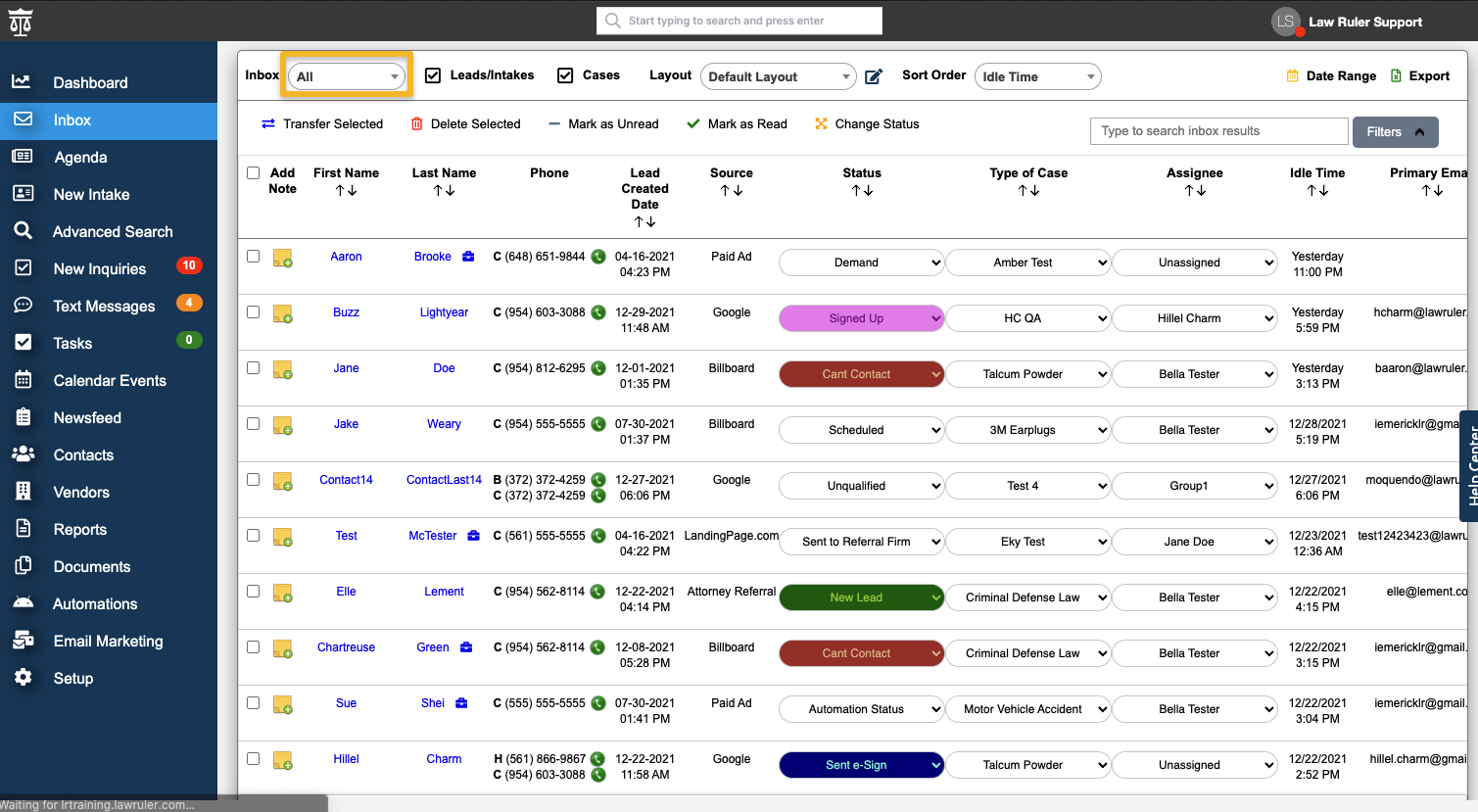 Search/Select "Deleted Leads"

Select any record(s) that you want to undelete
After selecting the records that you want to undelete press "Undelete Selected"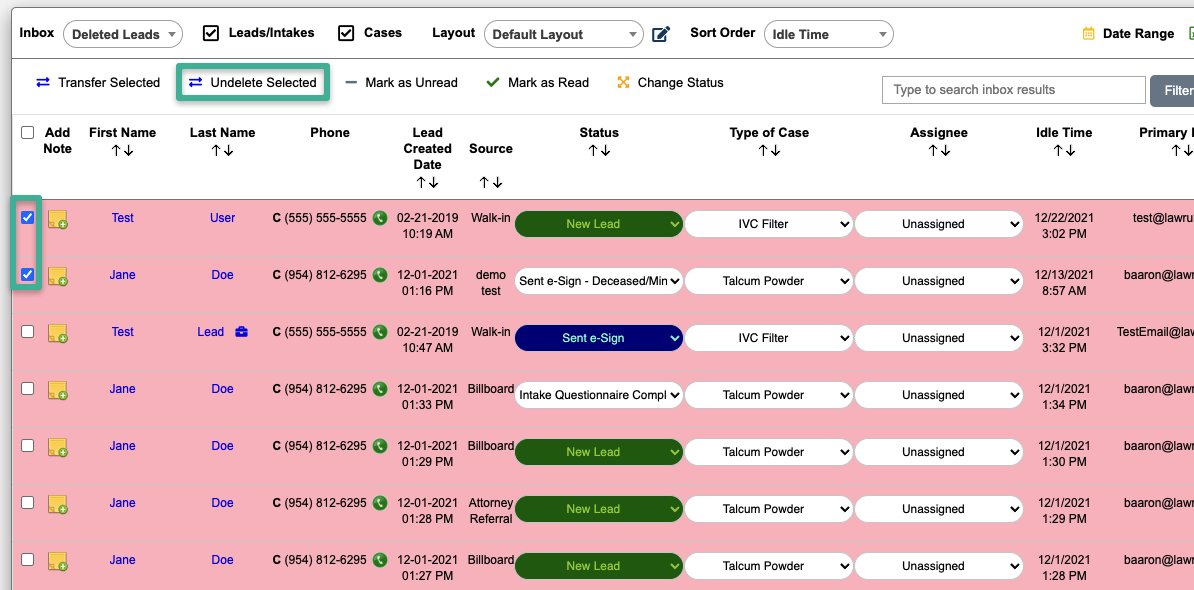 You can also undelete any record by accessing the full lead/case and pressing the "Undelete" button